Include a Gift Note!
We'd love to include a complementary Holiday themed gift note in your order if you'd like that service! Make sure to add the exact text you want (100 word maximum) located in the bottom left of the cart page. :)
Gift a Candle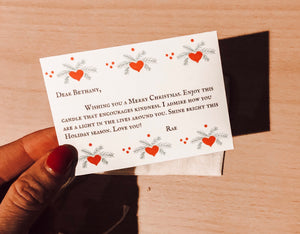 Fall Candles (to be discontinued soon!)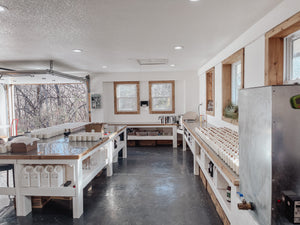 Listen to a short podcast about CG!
Want to hear more about the story of CG? How it got started, the why behind it? Thanks so much for caring & being here!
Listen Now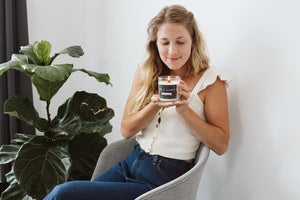 SPREAD KINDNESS FROM YOUR HOME
WRITE LETTERS OF ENCOURAGEMENT TO THE SEARCH AND RESCUE TEAM WHO FIGHT HUMAN TRAFFICKING IN THE EXODUS ROAD ORGANIZATION.
Write a Letter Now
Be a Light!
Our Be a Light candles are made with natural soy wax, wood wicks, and are hand-poured in Louisburg. They each have a way to continue good to others on the back label. Thank you for shining your light and being a part of Continue Good!
Learn More