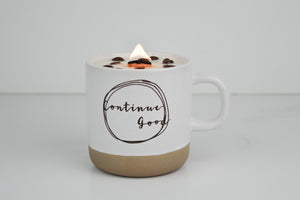 1. Freeze the Candle Wax Cold causes wax to harden and shrink, making it easier to remove. Use a butter knife—or a spoon if your wax is soft—to break up any large chunks of wax that remain in the container if the jar has a narrow mouth. Place the candle in the freezer for several hours or until it is frozen. The wax should pop right out of the container, but you can also loosen it with a butter knife if necessary. Scrape off any residue and then clean the container with soap and water. 2. Use Boiling Water Hot water...
I want more of that... read more! →
---
Hope it is a sweet morning! "AMONG LIFE'S BEST GIFTS ARE THE FRIENDS WHO KNOW AND CARE ABOUT US." -GAYLE LARSON How has your week been? 🤍 I hope it's been nice and if not I hope this Thoughtful Thursday encourages you. My thought for this Thursday is to check in on a friend and see how they are really doing. Get past the walls. Life isn't easy or meant to be walked alone - sooo very thankful for friends and family. If you are struggling and things are getting you down more than they normally do - reach out...
I want more of that... read more! →
---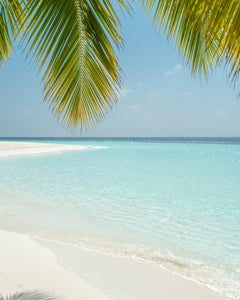 Good morning :) Popping in for a thoughtful Thursday!! We've all heard the quote, "a picture is worth a thousand words" so I wanted to share some photos that'll hopefully bring some sunshine into your day & get you excited for Summer! ***If any of the photos below remind you of someone in your life in a positive way pass the photo along to them & let them know you're thinking of them. Check out some videos we've been making - we hope you like seeing the candle-making process!  Click Here  
I want more of that... read more! →
---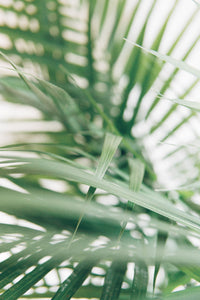 Gooooood morning friend. Hope you're doing great :) "IT IS NOT JOY THAT MAKES US GRATEFUL; IT IS GRATITUDE THAT MAKES US JOYFUL." -DAVID STEINDL-RAST Talking about gratitude and growth today. :) A simple yet impactful exercise to try out is called Gratitude & Growth. Try starting your day by journaling or making a mental note of... 3 things you want to grow in for the week 3 things you are grateful for ​To go after growth goals it helps to reflect on how far you have already come! Take a moment to be grateful for hurdles and difficult seasons you have been able to...
I want more of that... read more! →
---
Hey there! Thanks for being here. It's been around a month since launching our handmade candles & I wanted to give a little backstory on Continue Good! Continue Good was originally founded as an online retail boutique by Mollie in 2017. But after a lot of life changes, a transition was desired. Calvin approached me with a well-crafted candle presentation at one of our favorite places, the Lakehouse; where we got engaged! What's amazing is that candles were my original idea for Continue Good. So, with eager hearts we set out to become candle makers and here we are! We plan for this to...